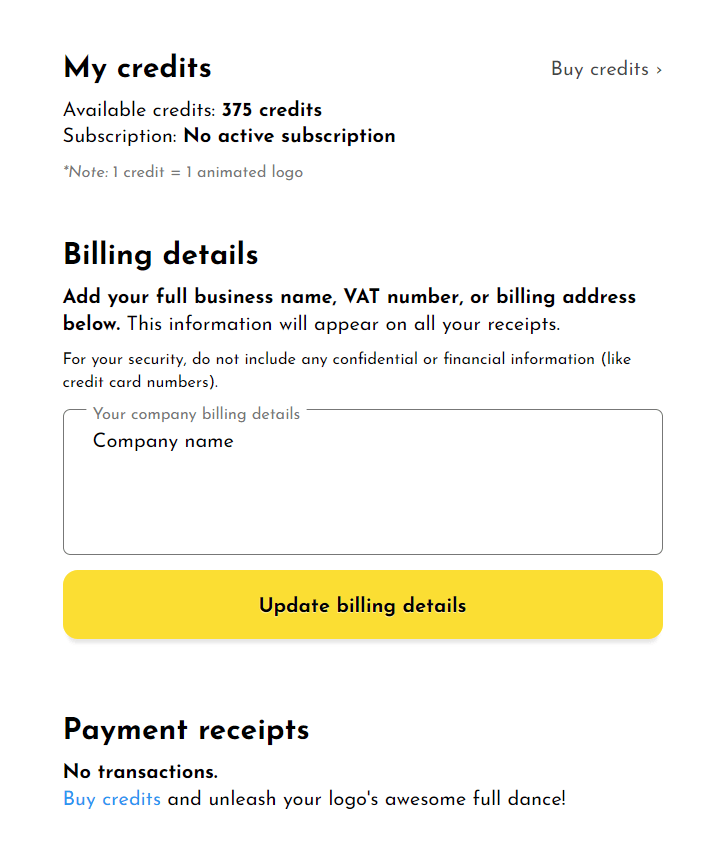 Billing page
Check out how easy it is to change your DanceLogo credit purchase billing information by following the steps below:
[1] Login to your DanceLogo account;
[2] Open the menu bar located on the right of the header;
[3] Click the Billing & Invoices from the menu options;
[4] Here you can update your billing details by adding your business name, VAT number, company address, and other pieces of information;
[5] Once you have completed all the data, click the Update billing details button, and you'll be able to see the new info on your invoices.
Note: Do not include any confidential or financial information (like credit card numbers) for your security.
You can easily submit a request to the DanceLogo support team for more information. A member of our support staff will respond as soon as possible.