With DanceLogo you will have a remarkable animated logo in minutes!
To get started, you must first create a DanceLogo account. Once done, you can begin to animate your logo in 2 ways.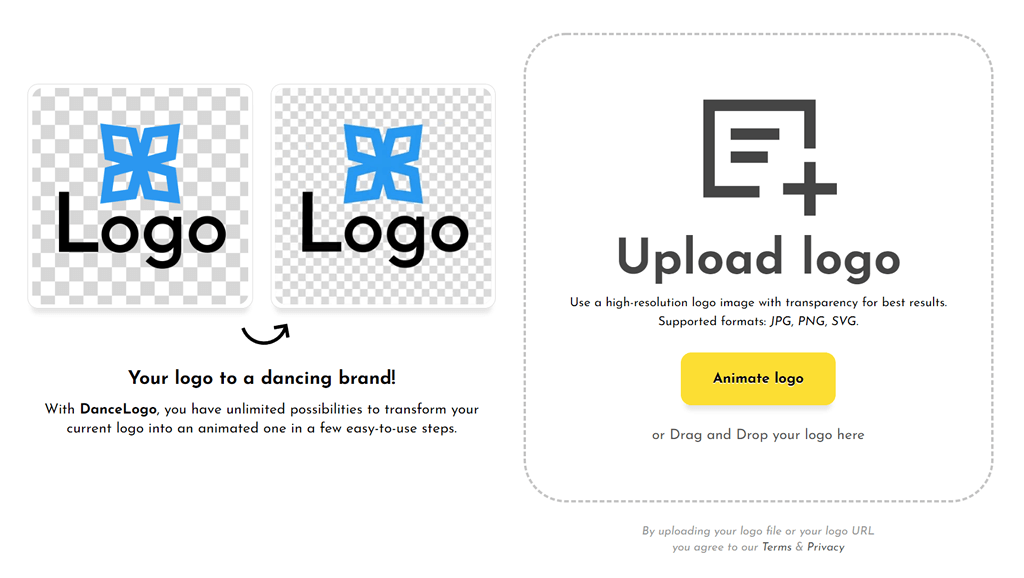 Upload Logo, Icon or Image
[First Option]
The easiest way is to choose a pre-made animated logo template and copy its properties, values, and effects by uploading your own company brand, rendering, and saving.
[Second Option]
The second way is to create your own animated logo from scratch. You must upload your logo, set an animation background, choose the preferred intro, loop, and outro effects, render and save.
By choosing one of the above options, you have unlimited possibilities to create a remarkable animated logo in minutes. For further information about how the DanceLogo animation tool works, click on the following link, and submit your questions. We are happy to help you achieve a great animated logo for your brand.