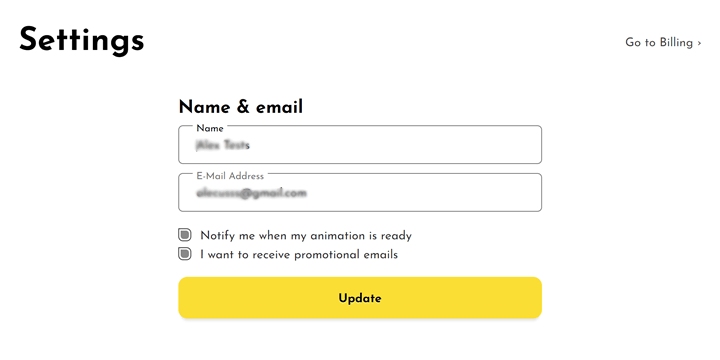 Settings page
You can delete your DanceLogo account, and once you choose to do this, all your logos will also be erased. Follow the below simple steps to find how to delete your DanceLogo account and all the details associated with it:
[1] Login to your DanceLogo account;
[2] Open the menu bar located on the right of the header;
[3] Click the Account Settings from the menu options;
[4] Go to Delete my account option, where you must write your email address used when you have created your DanceLogo account.
[5] Once you have entered your email address, click the Delete account button.
You can easily submit a request to the DanceLogo support team for more information. A member of our support staff will respond as soon as possible.